Master thesis offer: The quest for Open Source knowledge – a knowledge acquisition reference model
The work will jointly be supervised and guided by senior researchers of Otto-von-Guericke University (Faculty of Computer Science) and our company (
initOS GmbH
) - both located in
Magdeburg
. Within this master thesis project, we'd like to
conduct a structured qualitative analysis
 (i.e. related literature analysis, semi-structure questionnaires of relevant focus groups)
on how relevant knowledge of a specific Open Source ecosystem is obtained and accumulated by its stakeholders.
 This reference model, though qualitative in nature, should help all identified stakeholders alike:
decision makers for instance should predominantly be informed about a "golden" standard that helps them to focus their training and process standardization efforts for employees as well as their strategy
for individual employee, the reference model should offer a blueprint that is easily adoptable and applicable in the own environment
Goal of this thesis is to
draw a knowledge acquisition reference model
. This reference model should include:
definitions of Open Source ecosystems
involved stakeholders
frequently used sources
types and quality of information
as well as identifiable processes
and parameters through which this knowledge is acquired and shared among its members.
Das bringst du mit
following qualifications:
solid skill in spoken and written English
background in software engineering, computer science, business informatics or related fields
studies at the Otto-von-Guericke-Universität
grades of 'good' to 'very good'
following properties:
highly motivated individuals (m/w/d)
reliability
willingness to learn
desirable characteristics:
a broad and intense enthusiasm for Open Source Software
solid experiences in collaborative software development using Python, PHP or any other programming language
Das bieten wir dir
with very good achievments you will get the possibility of a following employment
advanced workplace equipment
support of an international, qualified and friendly team
Ihr direkter Ansprechpartner für das Thema:
Jobs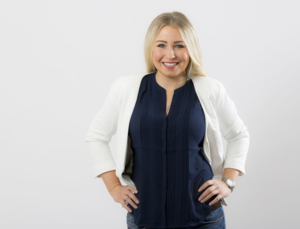 Denise Wegner
Teamassistentin